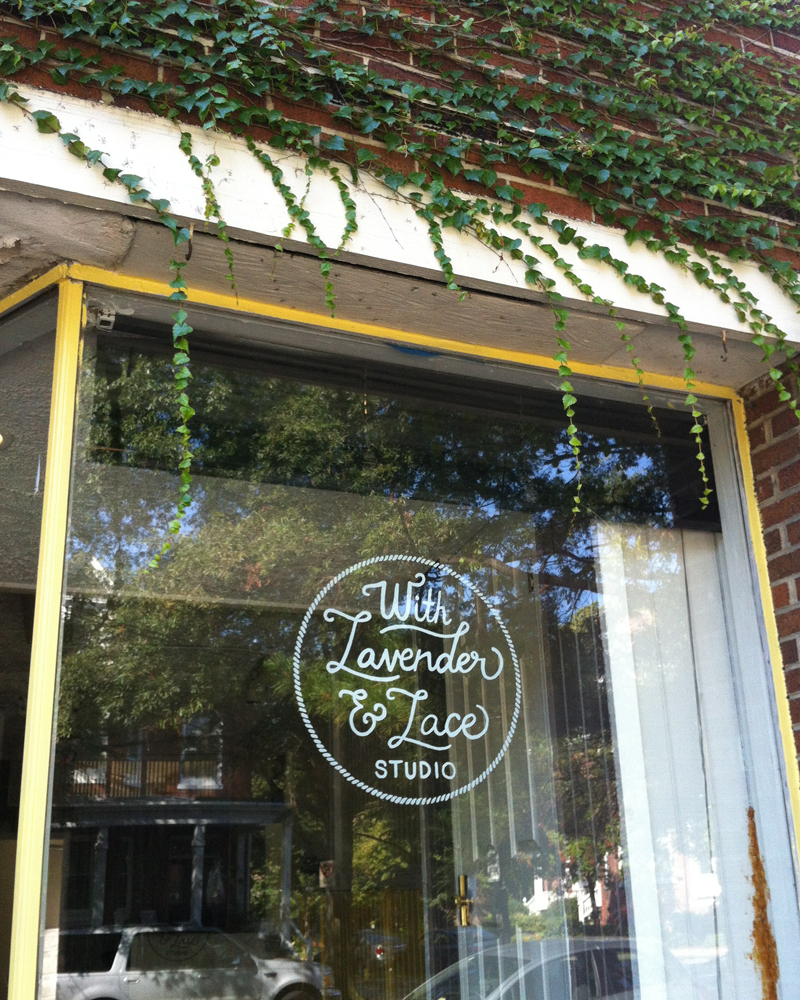 With Lavender & Lace Window
Client:
With Lavender & Lace
With Lavender & Lace
is a great vintage/artist shop in Norfolk, Virginia. The owner (Kelsie McNair) is always busy making art, music, and beautiful things in general. When the the shop space opened up next door to her store, she jumped at the the opportunity to open a supporting studio for her friends and herself. She asked us to lend a hand in making the studio a reality in the simplest way, by designing and painting a sign in the front window. When we got done, you immediately knew great things were going to happen.