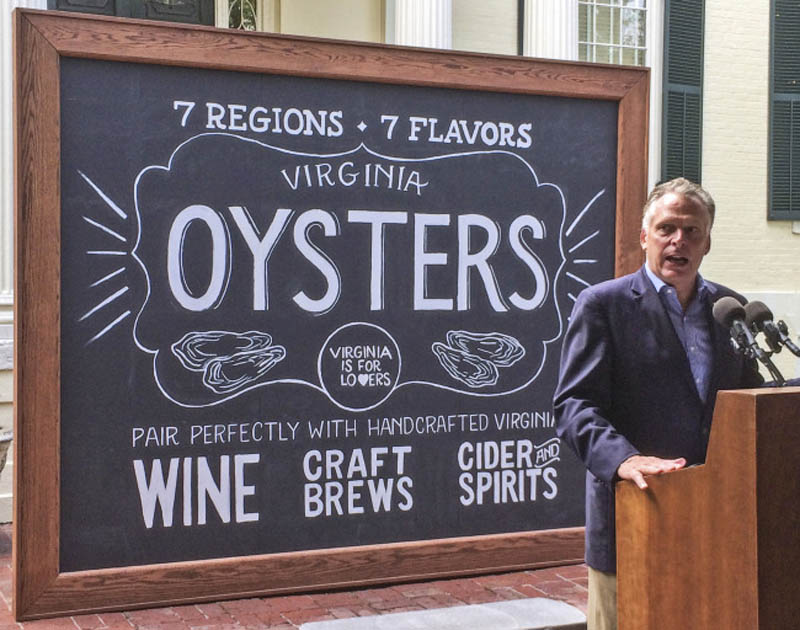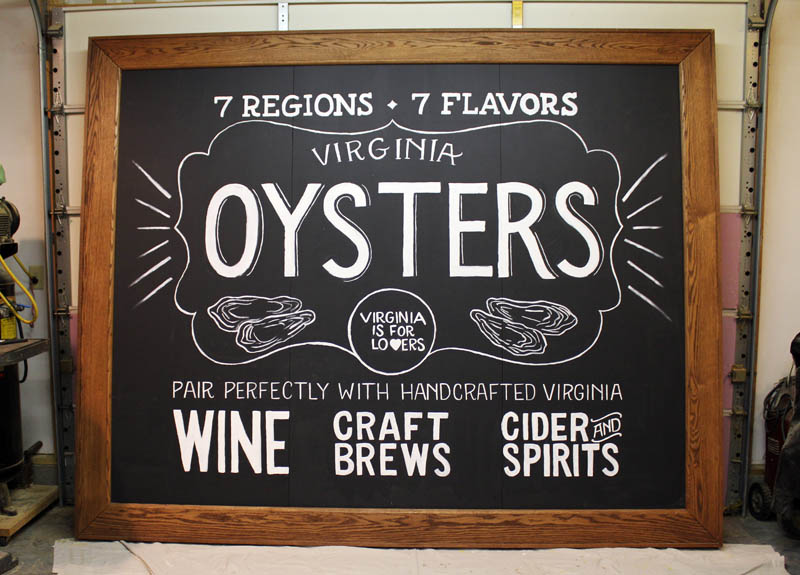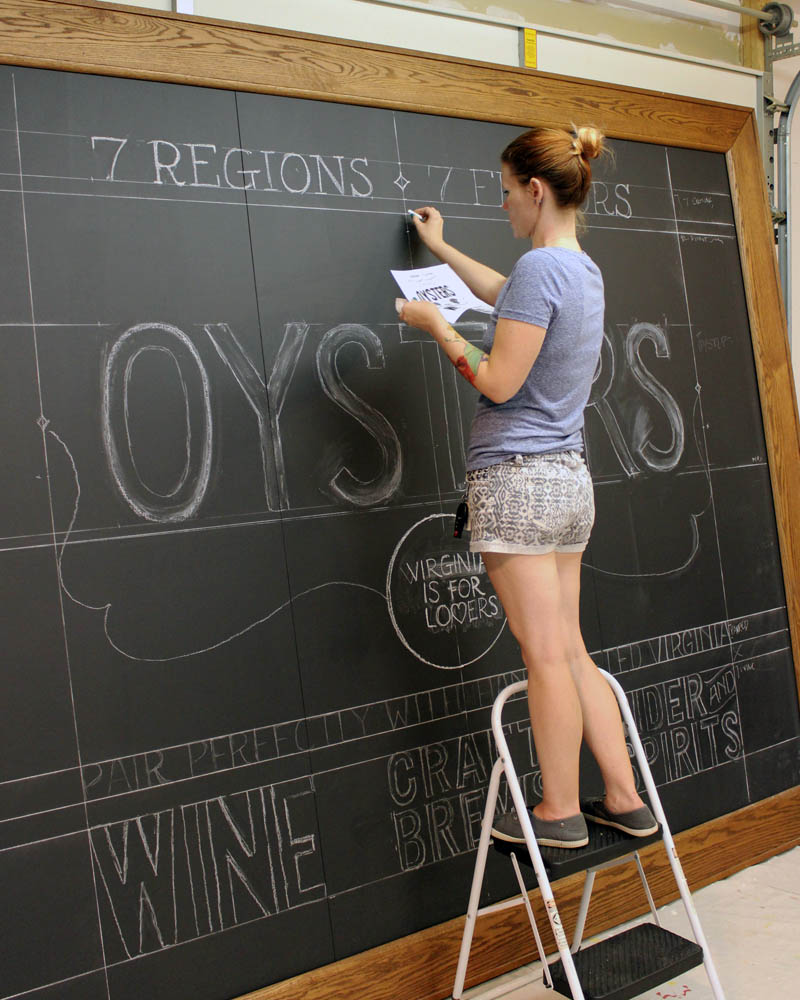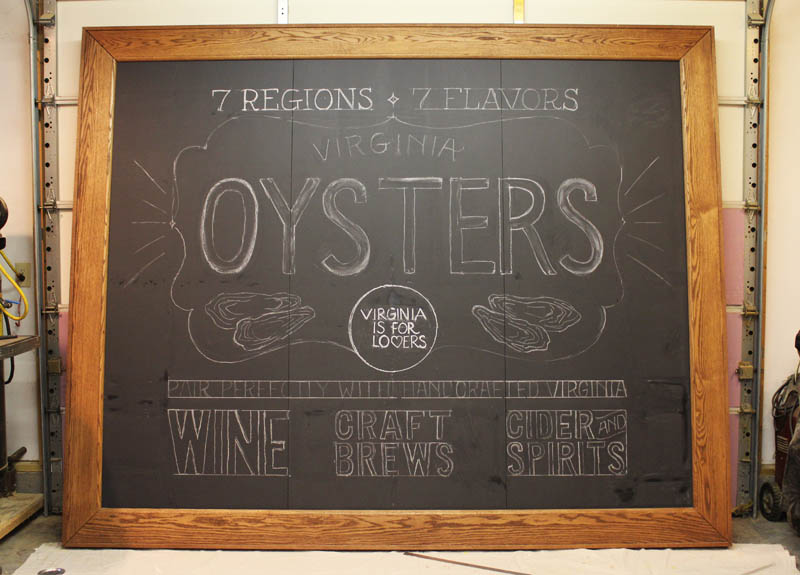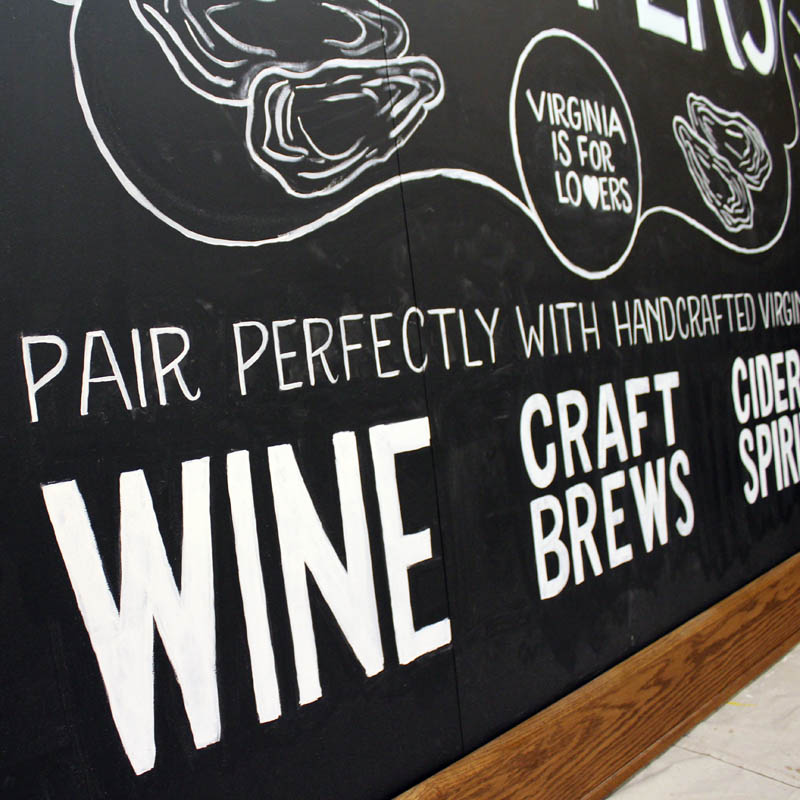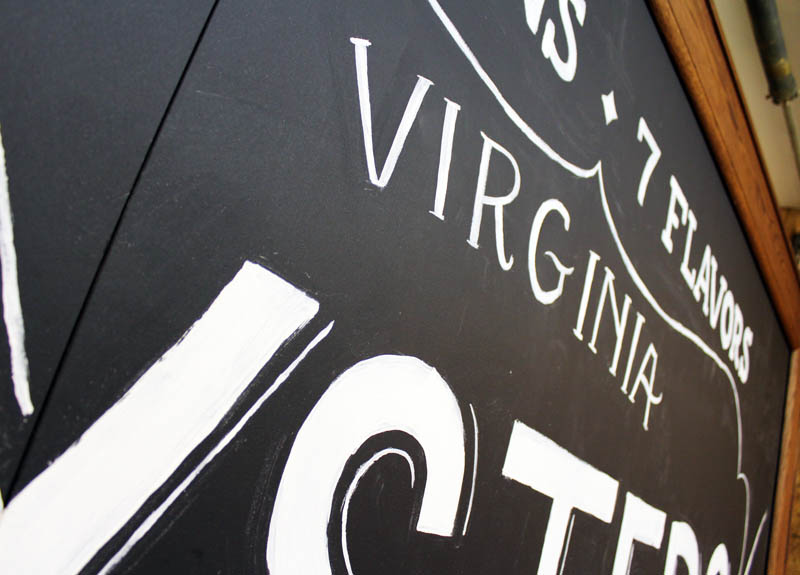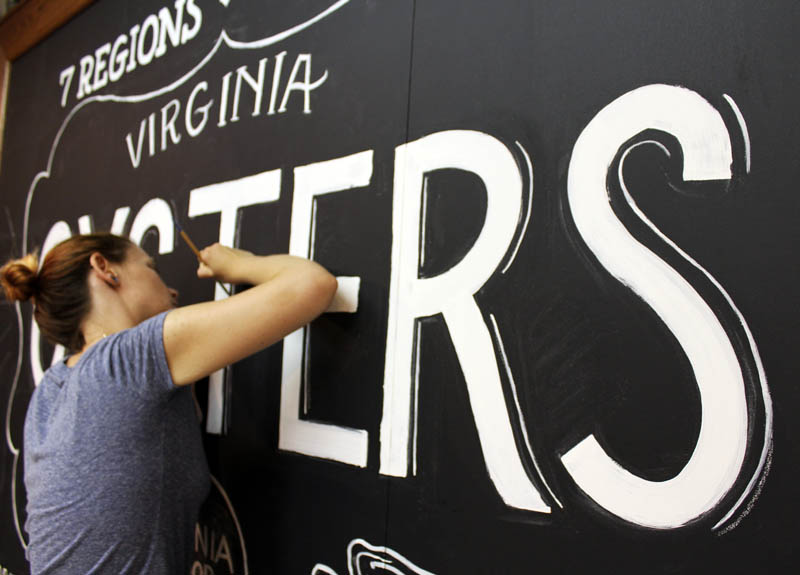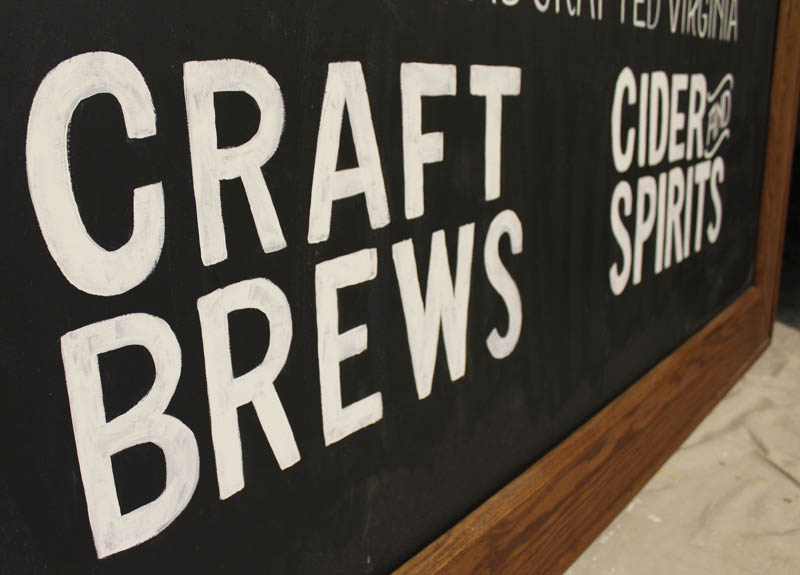 Virginia Oyster Trail Chalk Wall
Client + Art Direction:
BCF
We were excited when BCF asked us to work on this 8'x10' chalk wall to mark the announcement of the
Virginia Oyster Trail
. We took this job four days before it had to be completed. It was a chalk wall that was going to be displayed at the Virginia Governor's Mansion for the announcement. We worked into the late hours of the night in the builder's garage the night before the event. Due to time constraints and the fact that this wall needed to travel to the location, we ended up sketching the design in chalk and then painting it. This was to ensure that it didn't smudge during transportation. We can't take credit for the design but we added our touch on the typography. It was really exciting to see all these photos of the piece with the Virginia governor talking in front of it. You can read more about it here.