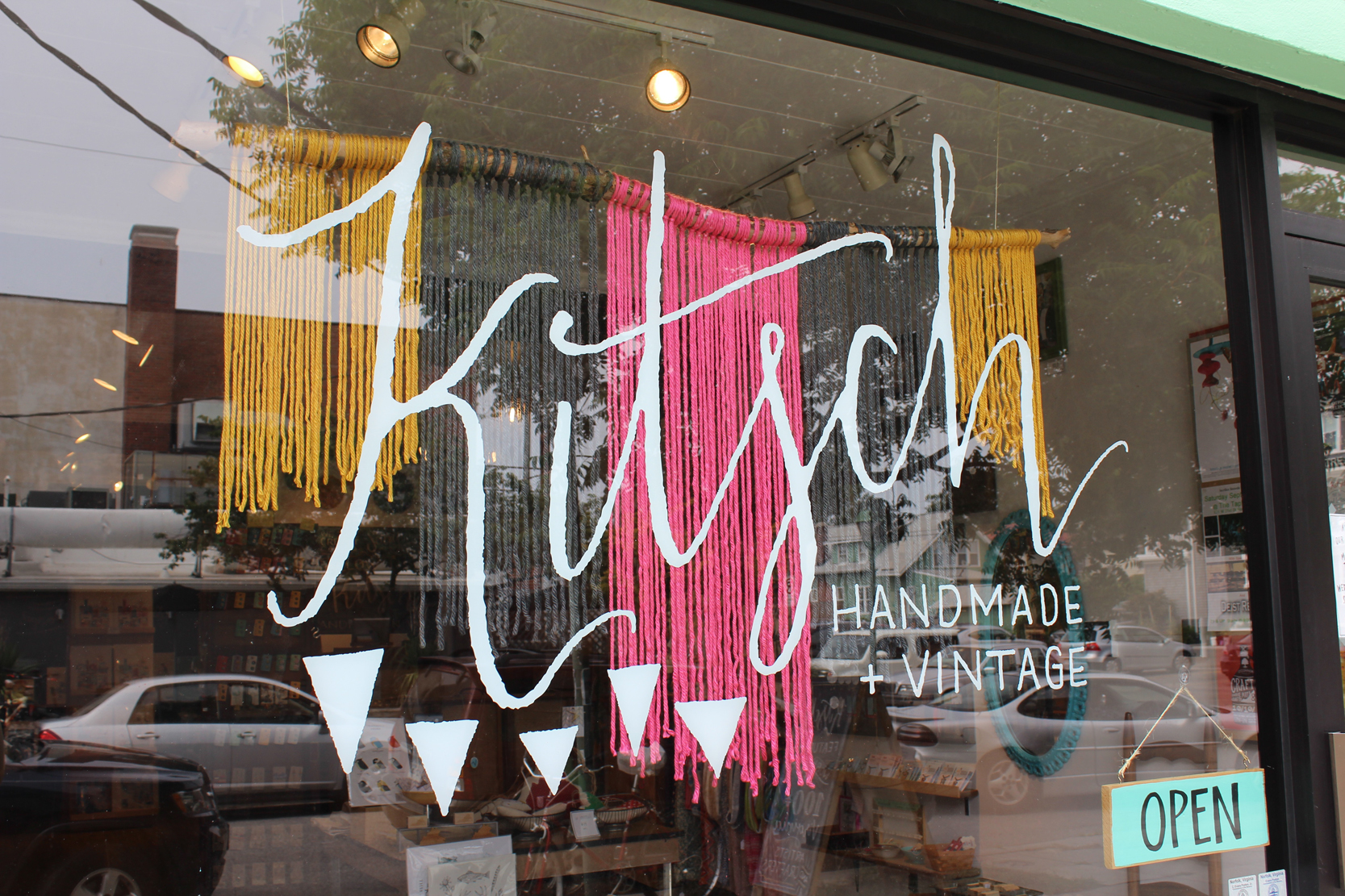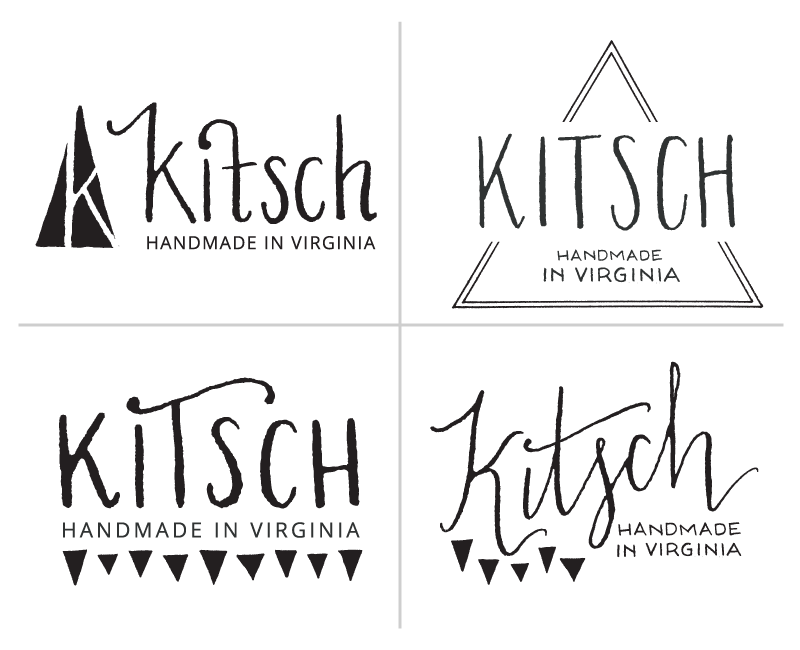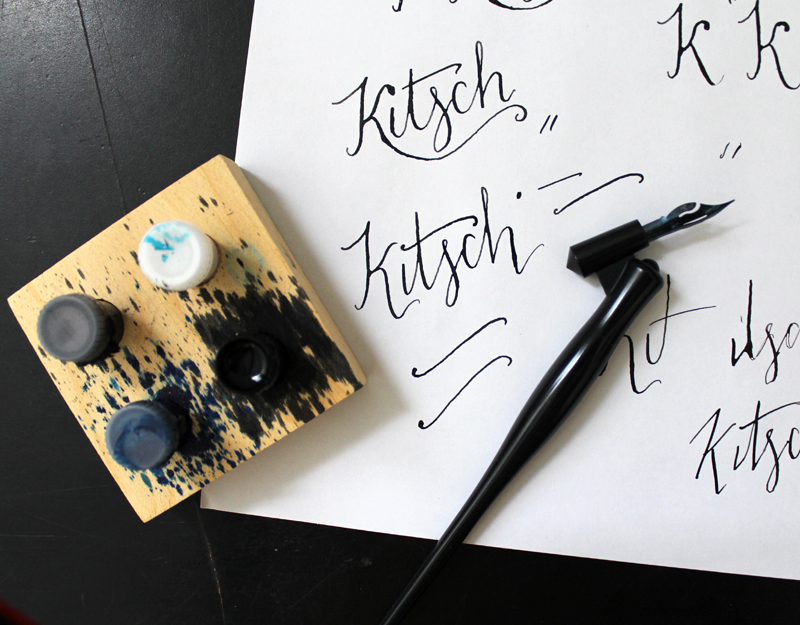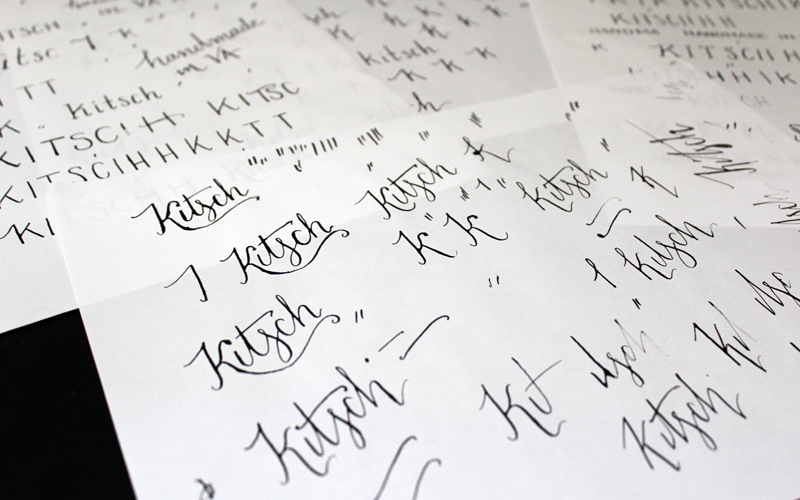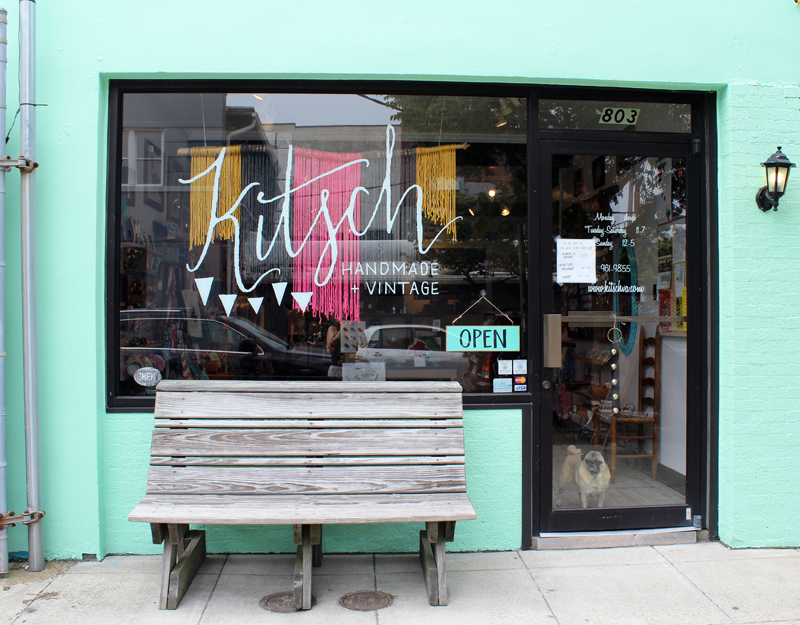 Kitsch Logo
Client: Kitsch
Kitsch is a darling shop in Norfolk, Virginia that prides itself on being an outlet for artisans and crafters to sell their handmade wares from all across Virginia. I can't say enough good things about this shop and the people who run it.
The initial logo they orginally had definitely screamed Kitsch. It was too obvious and didn't fit with the aesthetic of the store after several years in business. So my job was to design a new logo that was modern, but still felt authentic. I came up with several concepts that I've shown. You might have noticed that we started out with Handmade in Virginia and changed it to Handmade and Vintage to reflect the addition of vintage to the shop.
In the end, the slanted calligraphic rendering of "Kitsch" won out. I paired this with a triangle pattern used on the floor in the shop. I'm incredibly happy with where we landed on this logo and I feel like this could grow with them through the years.
The window decal in the photos was created and installed by Erin of Studio 336. Also, if you look closely at one of the photos, Petunia, my pug, makes an appearance.